Narration  - Commercial - Documentary - Corporate & Industrial - Audiobook - Telephony - Internet - Neo-Soul - RnB - Rap - Hip Hop - Dirty South - Jazz - Rock - Fusion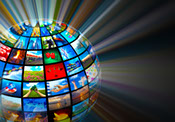 You get one shot to do it right. That requires planning, creativity, vision and skill and that's what VOworks brings to your project. VOworks works closely with you on every nuance of your project to ensure the right tools and technologies are employed to get your project done right. No matter what the format, we will produce your project on time, on budget and better than expected.
We can work with you no matter where you live!

Copyright © 2012 - 2013 VOworks Studios